We've written about best practices for writing job ads before, but we wanted to share a simple version that hits the high points and makes it easy to put into practice now. When a candidate reads a job ad they should be saying to themselves "this is a company I'd want to work for."
The graphic below illustrates the elements you want to include in your job posting that will give potential candidates a taste of what it's like to work for your company and (also important) an idea of the employee you're searching for.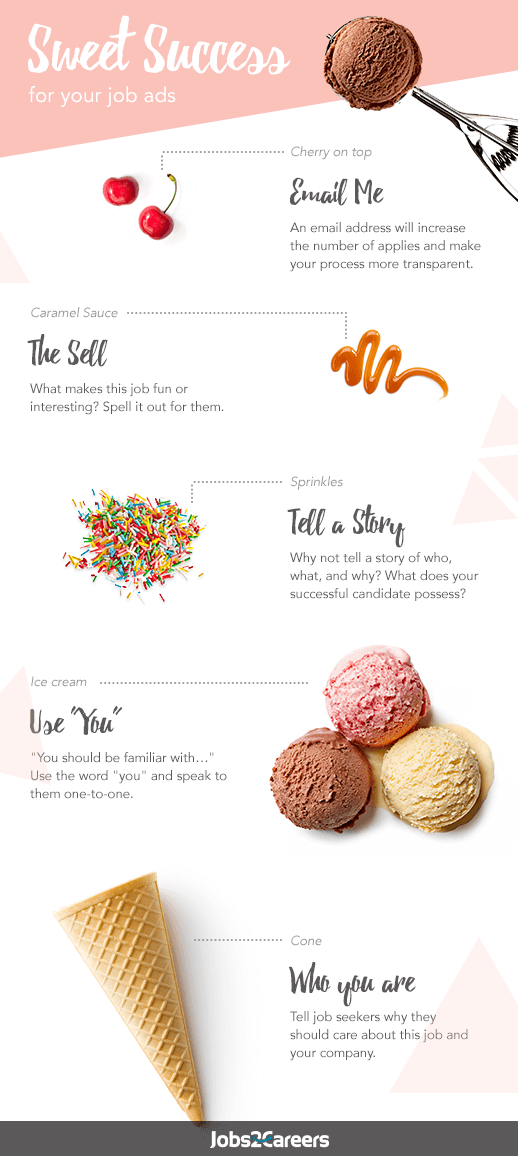 Want more on job postings?
Making the Case for Visual Job Postings
Your Job Title is Your Headline...Make it Count!
Salaries in Job Postings: Yay or Nay?