It is with heartfelt gratitude that Jobs2Careers bids farewell to Chief Revenue Officer Shelly Mudd after six years of service to—or rather, the building of—Jobs2Careers. Shelly was a founding member of Jobs2Careers back when it was a three-person company just starting out under CEO Bruce Ge.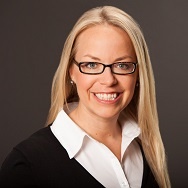 Since she was hired in 2011, Shelly has been integral in transforming Jobs2Careers from a tiny start-up to a mature, profitable company boasting more than 80 employees and 19x revenue growth in the past six years. During her tenure, Jobs2Careers has earned a spot in the Inc. 5000 List of America's Fastest-Growing Companies for three consecutive years. The company has also made the Austin Business Journal Fast 50 list three years in a row, earned an ACG Award for corporate growth, and was named a Best Place to Work by the Austin Business Journal.
"Shelly has been absolutely essential to Jobs2Careers' success. Not just in exceeding revenue expectations, but in creating a values system and a culture of personal growth and accountability for each employee. We wouldn't be where we are today without her," said Jobs2Careers CEO Bruce Ge.
Shelly has shaped the company in countless ways beyond revenue. She has hired and trained the sales and client service teams from the ground up, ensuring that internal processes are efficient and that client satisfaction is always the top priority. Many of Shelly's hires have been promoted, often multiple times. She leaves a legacy of inspiring leadership that we strive to continue.
From Shelly, in her own words: "It's been so rewarding to hire great talent and see these exceptional people grow and thrive in their careers. It's an important part of our culture to implement great ideas, and I'm so proud of the ideas this team has contributed and what we've built. We've created a concrete values system, and it starts with doing the right thing every day. I know this team will continue to carry out those values for our clients, and that the company is in great hands with rising leaders."
What could possibly be next for a woman who has already accomplished so much? Shelly and her husband, Dr. Justin Marchegiani, will be welcoming their first child, a baby boy, later this summer! After nearly 20 years in the corporate world, Shelly has decided that's it's time to move in a new direction and focus on family.
Shelly leaves big shoes to fill, but in typical Shelly fashion, she has already chosen and trained a very worthy successor: industry veteran Cindy Songne.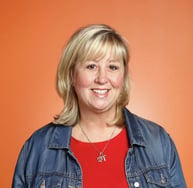 Cindy, VP of Sales, will lead the sales and client service teams. She comes to Jobs2Careers with more than 25 years experience in the recruitment industry, including leadership roles at a staffing firm, an agency, a job board, a start-up, a digital media company, and more. In the short time Cindy has been with Jobs2Careers, she has already achieved goals of increasing efficiency and boosting revenue. Jobs2Careers is excited to welcome Cindy to the executive team!